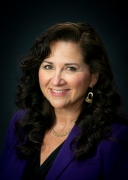 [email protected](717) 299-6300

I represent workers and victims of discrimination and civil rights laws. I believe in a community-based approach to create social change, promoting justice and equality for all.
Who is Sharon R. López?
Sharon was born in Mexico City in the 1960s. Her father was Mexican and her mother Pennsylvania Dutch. Sharon spent her preschool years in Mexico and Uruguay, South America. When her family returned to the United States, her father became a naturalized citizen. She remembers his struggle to learn English and complete his education. After graduating from Lancaster Mennonite High School, Sharon attended Eastern Mennonite College (EMC) in Harrisonburg, Va. Sharon's interest in social justice as a way of life was reinforced by her many gifted professors at EMC. She attended the University of Costa Rica in Central America and she completed her sociology externship with the Costa Rica Department of Agriculture. Her time in Costa Rica confirmed her belief that organizing people to achieve common goals is necessary to achieve social change. She graduated with degrees in Spanish, Sociology, and Peace and Justice Theology.
Sharon returned to Lancaster in the 1980s where she started her family and worked on several community-based activist organizations. By the late 1980s, she realized she needed more social justice tools so she enrolled in Widener University School of Law in Harrisburg. After her first year of law school, she started working at the local legal services office, now known as MidPenn Legal Services. Her colleagues and mentors at MidPenn encouraged Sharon to apply her skills to the domestic violence movement. In the late 1990s, Sharon started at the Pennsylvania Coalition Against Domestic Violence (PCADV). During her seven years at PCADV, Sharon assisted in the development and presentation of numerous publications and projects, including training for:
Lay advocates in domestic violence programs
County-based probation officers supervising domestic violence offenders
Police officers enforcing protection from abuse orders
Civil lawyers representing domestic violence survivors in civil and family law cases
Magisterial District Judges, and
Common Pleas Court Judges on domestic violence legal issues.
Sharon left PCADV in 2006 to form Triquetra Law with Andrea Farney.
Why did Sharon R. López decide to form Triquetra Law?
During her years at PCADV, Sharon saw that survivors of domestic violence required economic security in order to leave a violent relationship safely. She also saw that discrimination limited women in many way at work. Sharon was ready for a change and she wanted to return to individual advocacy. After speaking with other attorneys who advocated for employment civil rights, Sharon and Andrea realized Lancaster County was the perfect place to open up a firm dedicated to employment civil rights work. In July 2006 they left PCADV to start Triquetra Law.
What areas does Sharon R. López practice in?
Appellate Advocacy
There are times when a court's decision should be reviewed by a higher court (appellate review). Sometimes the initial court decision relied on law and facts that are not properly in the record. When this happens the losing party may file an appeal. When Attorney López receives an appellate case she starts by reviewing the record below and assessing the applicable law. Writing an appellate brief requires an understanding of the law, the appellate rules, and the underlying policy behind the legal issue in question. Attorney López' appellate experience enables her to assess a case and develop an appellate strategy in an efficient and effective manner.
Civil Rights
People who work for the state or have the ability to exercise state authority are necessary for an orderly law abiding society. When these state actors abuse their power and discretion, individual victims suffer, but more importantly our democratic society is put at risk. Attorney López believes enforcing civil rights is one of the most important jobs an attorney has. For this reason, Attorney López takes every civil rights case seriously. These cases require a tremendous amount of work. If you believe you are a victim of a civil rights violation and you want someone to take you seriously, contact Sharon R. López.
Employment Law
Getting and keeping a safe job is the only way people live independently. When a worker loses a job because of discrimination, the worker loses money, self-sufficiency, and in many cases access to healthcare. The anti-discrimination employment laws provide some remedy and recourse for victims of employment discrimination. Attorney López approaches these cases with compassion and passion. She will help you develop your case, file your case, and negotiate or litigate your case where necessary.
What work is Sharon R. López doing within the legal profession?
Sharon believes practicing law is one of the most honorable professions in our society. Because of this conviction Sharon works on both the state and local level to improve the legal profession. Sharon serves as the Chair of the Lancaster Bar Association Diversity Committee. In 2007-08, she spearheaded a project that placed minority first-year law students in local law firms for the summer. On the statewide level, Sharon is an active member of the Minority Bar Committee, the Gay and Lesbian Rights Committee, and the Civil and Equal Rights Committee. Sharon was recently elected to the Executive Committee of the Conference of County Bar Leaders. Sharon focuses her efforts on diversity in the profession, equality in the workplace, and human rights issues.
What legal work did Sharon R. López do before she started Triquetra Law with her colleagues?
Sharon began her legal career in the early 1990s, representing indigent and low-income clients in welfare advocacy, unemployment compensation, domestic violence cases, including custody and divorce. In 1999, Sharon became the first Pennsylvania Senior Attorney for the Pennsylvania Coalition Against Domestic Violence (PCADV). Sharon saw that zealous individual representation was rally needed and she wanted to train a cadre of attorneys to help survivors with all their legal needs, not just protection from abuse. She achieved this by securing funding from the Ridge administration for a state-wide network of civil legal attorneys. Sharon developed her leadership skills by training lawyers and collaborating with Pennsylvania judges to develop resources. Sharon has led national workshops with the American Bar Association, the Battered Women's Justice Project, and other civil legal trainings sponsored by the Department of Justice.
What community work has Sharon R. López done?
Sharon's legal work is grounded by her social activist beliefs and community engagement approach. In the early 1990s she directed youth programs for high-risk youth at the Lancaster YWCA, and ran school intervention programs for children from drug and alcohol affected families for the School District of Lancaster. Her vision and leadership also proved critical to two community-based responses to racism: A "Community Conversation on Racism" and the Lancaster YWCA Race Against Racism, both sponsored by the YWCA Racial Justice Committee. Over the last decade, she served on multiple boards including the Family Service Board of Lancaster, Lancaster Community Hospital, Lancaster AIDS Project and the Lancaster YWCA. Sharon no longer serves on community-based boards because she does not want to conflict herself out of providing representation to the employees who work for the various non-profits in Lancaster. Sharon does serve her local and state bar associations. In 2017 she became the 123rd President of the Pennsylvania Bar Association, largest voluntary bar association in Pennsylvania. She was the fourth woman, the first Latina, the first mother, the first ex legal services attorney, and the first MLK Intern to service as President of the largest voluntary state bar association in Pennsylvania.
What are Sharon López's Awards and Acknowledgements??
Super Lawyer
Sharon was first nominated as Super Lawyer in 2013. Her employment civil rights attorney peers across the Commonwealth of Pennsylvania selected her as a Super Lawyers for Employee Plaintiff's Litigation. She has received the designation every year since 2013.

Widener University School of Law
Widener University School of Law, now known as Widener Commonwealth, selected Sharon for the 2008 Alumni Outstanding Service Award for her work in promoting diversity and mentoring law students and new lawyers.
League of Women Voters
The League of Women Voters awarded Sharon the 2017 "Make Democracy Work Award" for her continued work on promoting voting rights and advocating for the core values of democracy.
Al Día Top Latinx Lawyer
The regional bilingual Latinx magazine selected Sharon as on of the Champions of Justice in 2020.
Supreme Court selects Sharon for IOLTA Board
In 2022 the Pennsylvania Supreme Court appointed Sharon to serve on the Interest on Lawyers Trust Accounts (IOLTA) Board. There she serves as a fiduciary of funds set aside for non-profit organizations providing civil legal representation and law schools training law students to represent and advise the most vulnerable of our society, the elderly.